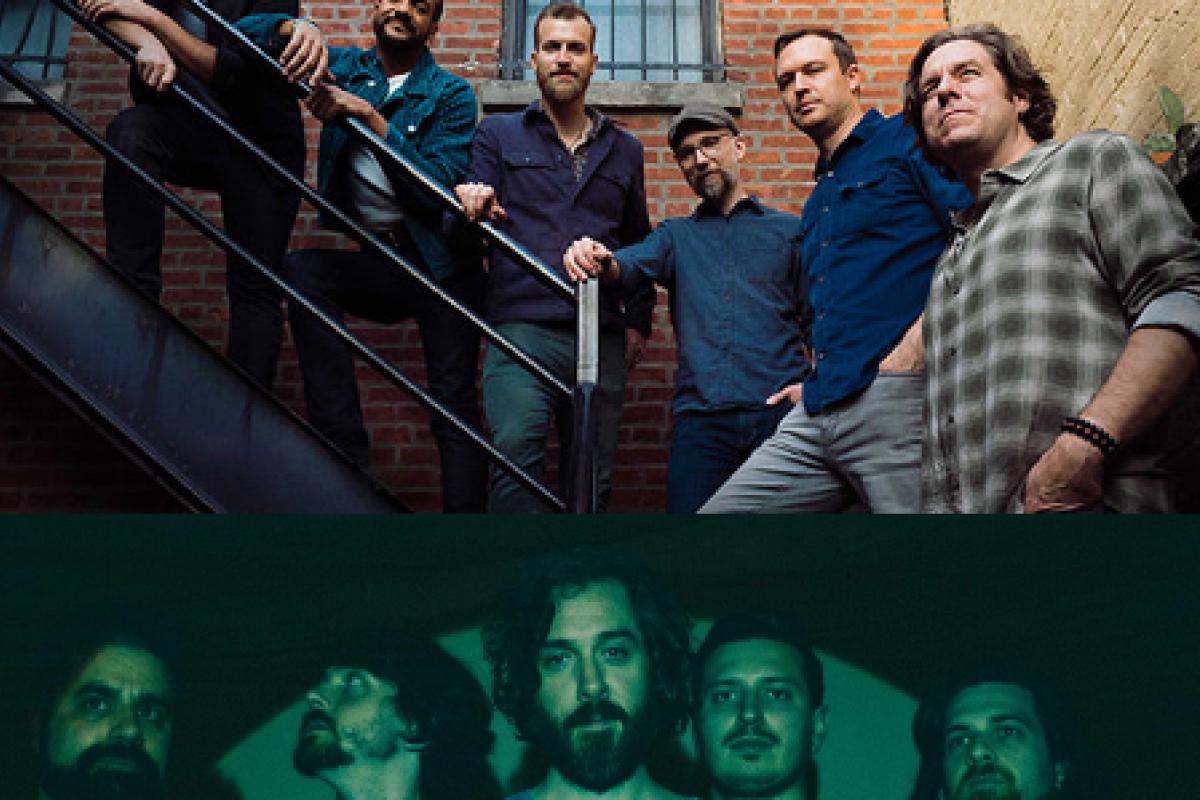 Woodward Theater Presents:

Event: DOC ROBINSON and HUNTERTONES
Date: Friday, March 17
Time: Doors at 7PM, Show at 8PM
Venue: The Woodward Theater | 1404 Main St., Cincinnati, OH 45202 | 
(513) 345-7981
 | 
news@woodwardtheater.com
Admission: $17 advance, $20 day of show
Ages: 16+
* $2 off any sandwich at MOTR on day of show with proof of purchase *
***  
Huntertones brings people together around the globe with fun, imaginative and fearless music. Their high energy, horn-driven sound fuses inspired improvisation and adventurous composition melding jazz, funk, rock, and soul. Adding depth and contrast to their live set, Huntertones shift from a dynamic six-piece ensemble to a trio featuring saxophone, sousaphone, and beat-boxing, keeping their listeners' eyes and ears open at every turn.
Huntertones formed in Columbus, Ohio at The Ohio State University. They have since relocated to New York City, released two albums, and toured North and South America, Europe and Africa--- experiences which have pushed the band to expand even further, stylistically. What started as a group of classmates finding a voice has developed into a highly collaborative group of musicians traveling, sharing, and growing together.
Individually, members of Huntertones have compiled a diverse resume of collaborations with top artists in pop, jazz, soul, and musical theater. This includes work with Jon Batiste and Stay Human, O.A.R., Snarky Puppy, Stevie Wonder, Andy Grammer, Ed Sheeran, Allen Stone, Gary Clark Jr., Phillip Phillips, We Banjo 3, Umphrey's McGee, Vulfpeck, and more.
CHECK OUT this performance of "Pontiac" on The Late Show w/ Stephen Colbert:
https://www.youtube.com/watch?v=JBBPLYFz2jQ&t=1s
***  
About
DOC ROBINSON
:
Loose lineups, tight arrangements, and an impeccable aptitude for simple, punchy pop hooks have defined Doc Robinson's recent, robust catalog of "backyard BBQ breakup music." In 2016, Nick D'Andrea and Jon Elliott emptied their backpack full of soulful influences and stitched the band together as a melding of their two favorite artists (Smokey Robinson + Dr. Dog), enlisting a rotation of Columbus's finest R&B players as All-Star bedrock.
Now, after four records in two years, as well as a long stint supporting Ohio upstarts CAAMP, Doc shifts into a new era for the young, accomplished band after D'Andrea's amicable exit to pursue his talents solo.
Now, Elliott slips into the Smokey role, guiding the band into a new era, where the loss of D'Andrea is softened by the treasure trove of feel-good hits left in the pair's wake.
No doubt Doc will evolve and shift shapes—going with the flow is kind of this project in a nutshell—and as they find their new voice in 2021, they're the ideal band to bring the backyard vibes back.
CHECK OUT this official music video for "It's Over":
https://www.youtube.com/watch?v=3df0qKf2E4w