Parking
There are hundreds of spaces all within a one-block vicinity of the Woodward.
Ziegler Park Garage, located one-block east of the Woodward at the corner of Sycamore and 14th streets, is a covered, 24-hour facility with 500 spaces.
There is also a surface pay lot one-half block from the Woodward on 14th Street, between Main and Sycamore streets.
Street parking is also an option. Most spaces in the neighborhood are city-metered, so please follow signage instructions for payment and restrictions.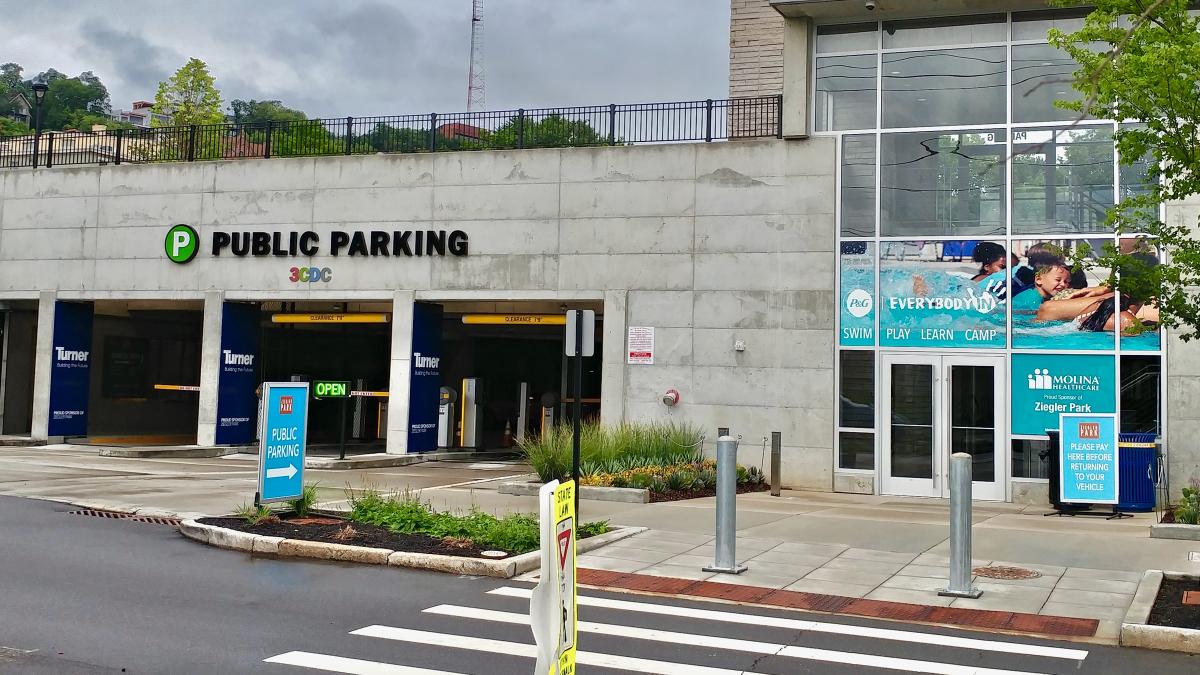 Public Transportation
Light rail
The Cincinnati Streetcar is a great way to get to the Woodward, when staying in downtown Cincinnati. Take the streetcar to the Hanke Exchange Station (12th & Main) and walk two blocks north on Main.
Bus
The Woodward Theater is located one-block south of a Metro stop at the corner Main and Orchard streets. Take the 17 bus.
Bike share
There's a Cincinnati Red Bike station located at the corner of Main and Orchard streets, one block north of the Woodward Theater. Riding your own bike is an option, too. There are plenty of places to lock your bike on the street.