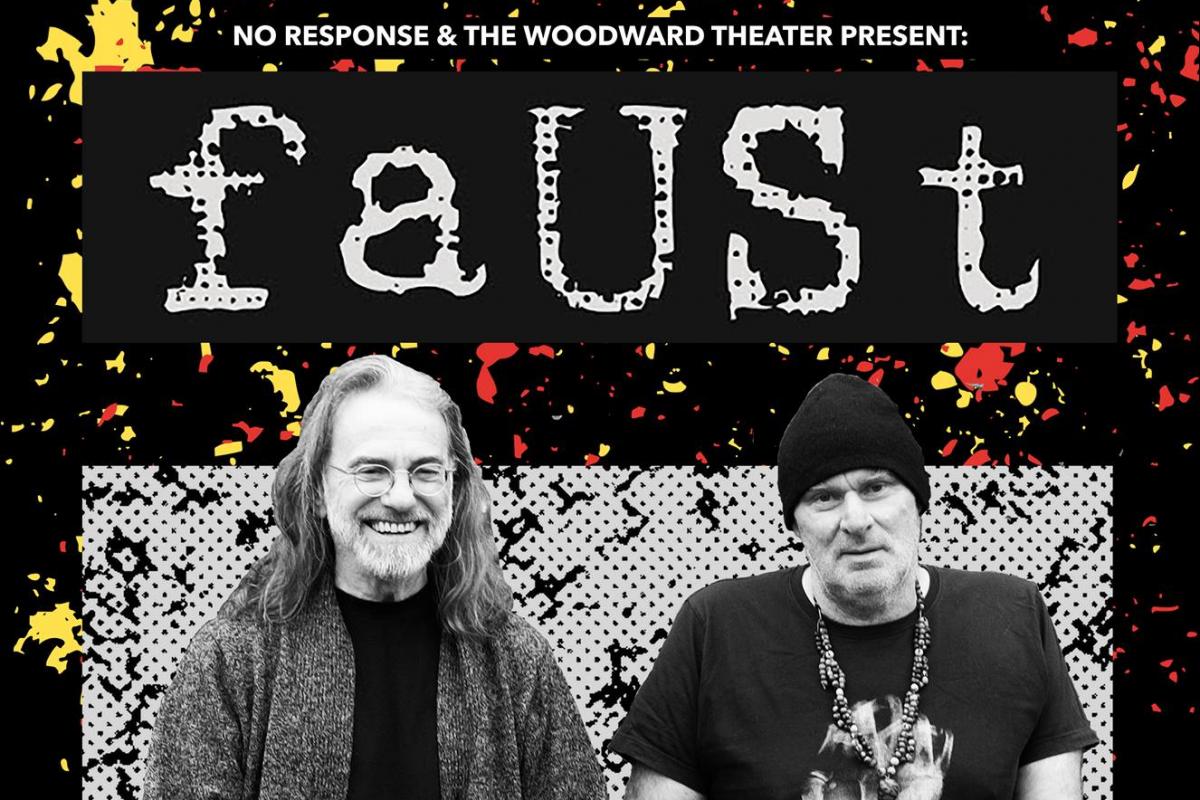 Woodward Theater & No Response Festival PRESENTS:
Artist: faUSt with John Bender
Date: Thursday, July 12
Time: Doors at 7PM, Show at 8PM
Venue: The Woodward Theater | 1404 Main St., Cincinnati, OH 45202 | (513) 345-7981 | news@woodwardtheater.com
Admission: $22 advance, $25 day of show
Ages: 18+. Under 21 pays $3 cash surcharge at the door.
Information / Tickets: http://www.woodwardtheater.com
Event page: https://www.facebook.com/events/2082015658699928/
About faUSt
Formed 1969 in Hamburg, Germany and considered the inventors of "Kraut Rock", iconoclasts extraordinaire faUSt are key figures in 20th Century music. In the early 70's, along with Can and Kraftwerk, they re-invented pop music as a specifically European art-form. In their own studio they were able to revolutionize the whole process of musical production; they improvised with industrial noise, generated bizarre hypnotic grooves, indulged in shockingly willful studio-based collages, and dabbled with every conceivable musical genre, sometimes simultaneously. Every now and then they found time for a burst of satirical pop or waves of delicate ambience. Amongst those faUSt have strongly influenced we must count Brian Eno, Joy Division, Cabaret Voltaire,Test Department, Neubauten, My Bloody Valentine, Julian Cope, Sonic Youth and a host of Industrial and Techno bands. The music has lost none of its immediacy or relevance—it sounds as if it was recorded last week, not last decade.
About John Bender
John Bender is without any doubt, the protagonist, if not the inventor of a whole musical-genre known as Cold Minimal Wave/Synth. Taking cues from krautrock bands like Faust, Can and Neu, his synthesizer-sounds already carried elements of techno and acid-beats while techno was still to be invented a decade later. His voice and his partially sentimental and mourning lyrics made his music to something outstanding and extraordinary, unheard before in this mixture.
More Info
faUSt:
https://en.wikipedia.org/wiki/Faust_(band)
http://faust-news.blogspot.comhttp://www.faust-pages.com
John Bender:
https://www.superiorviaduct.com/collections/john-bender
https://soundcloud.com/john-bender-799988736
No Response Festival:
https://www.noresponsefestival.com/
The Woodward Theater:
http://www.woodwardtheater.com
news@woodwardtheater.com
Please include this on your events calendars under "Concerts," "Experimental Music," and/or "Kraut Rock."