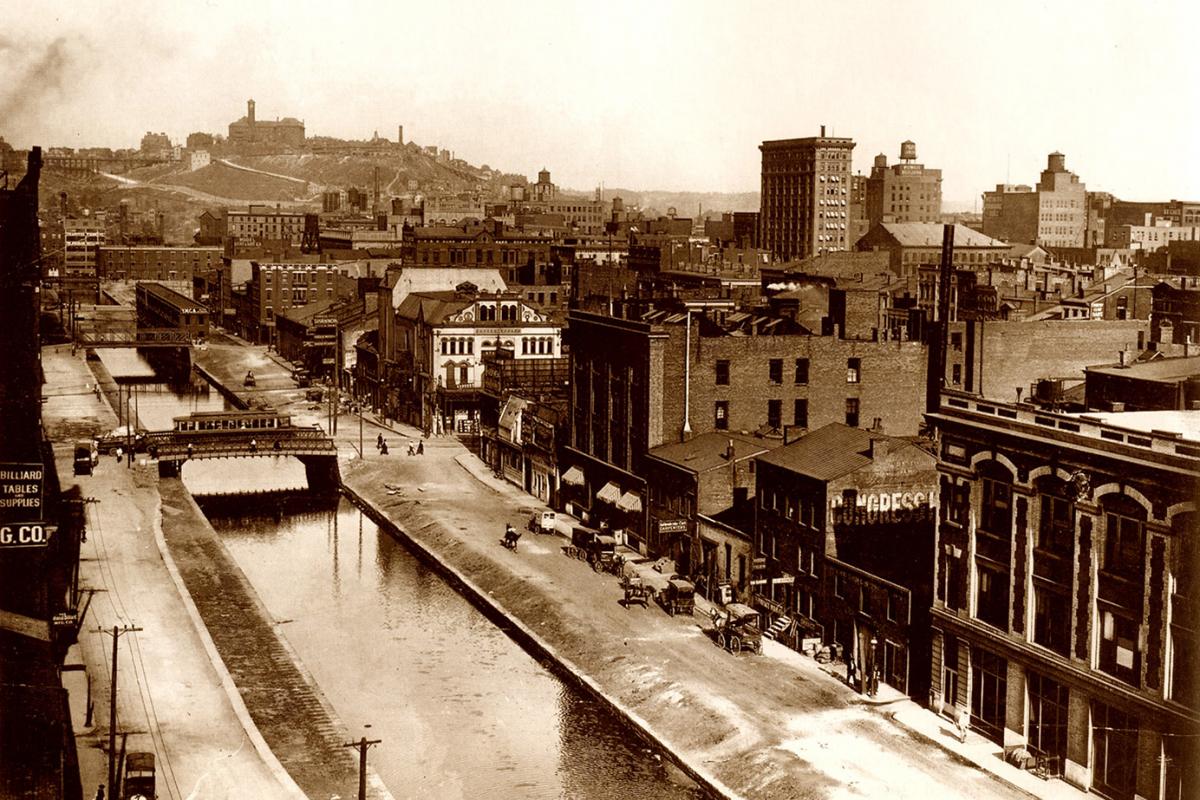 Cincinnati is known for its collection of arts, rich history, deep culture, and incredible people. Located just north of Downtown, Over-the-Rhine is Cincinnati's oldest, most historic neighborhood filled with a variety of things to do. From the local businesses to the unique architecture of the buildings, the character of OTR is one-of-a-kind that you can't find anywhere else!
The History
The name, Over-the-Rhine, comes from the German immigrants who settled in the early-to-mid 1800s. They referred to the Miami and Erie Canal as the "Rhine." Every time they would travel from downtown over the canal, they'd go "Over the Rhine." With over 1,100 buildings spread out over 360 acres, OTR is home to the nation's largest collection of Italianate-inspired, 19th-Century brick buildings. Within these buildings, you'll find trendy restaurants, breweries, stylish boutiques, parks, and much more. Over-the-Rhine is the go-to destination for foodies and beer connoisseurs, as there are over 50 places to dine in and grab a few drinks. One of these includes the Findlay Market, which is Ohio's oldest surviving municipal market house. It is proud to be the home to more than 40 indoor merchants selling farm fresh, locally sourced, artisanal and specialty foods.
OTR Today
OTR is the perfect place to enjoy art and music from the local artists. Each month, the Chamber of Commerce holds a monthly neighborhood festival called Second Sunday on Main. Apart from the shops, bars, and restaurants, this exciting event offers an eclectic mix of local music and art that Over-the-Rhine is proud to showcase. If you're looking to support local talent, there are many places for you and your friends to enjoy live music. MOTR Pub features bands seven nights a week, all with no cover charge! You read that correctly — each day, MOTR has a different band for you to come enjoy. How great is that?
What are you waiting for? Make your way over to OTR and check out the diverse mix of local businesses and things to do! There are hours of fun to be had, tons of food to be eaten, and a wide variety of arts to be enjoyed. Be sure to grab a few drinks and enjoy a show at MOTR Pub while you're here, too! Make sure to subscribe to our blog to stay up-to-date with everything we have to offer including food and drink specials, band updates, and a further look into the OTR history.