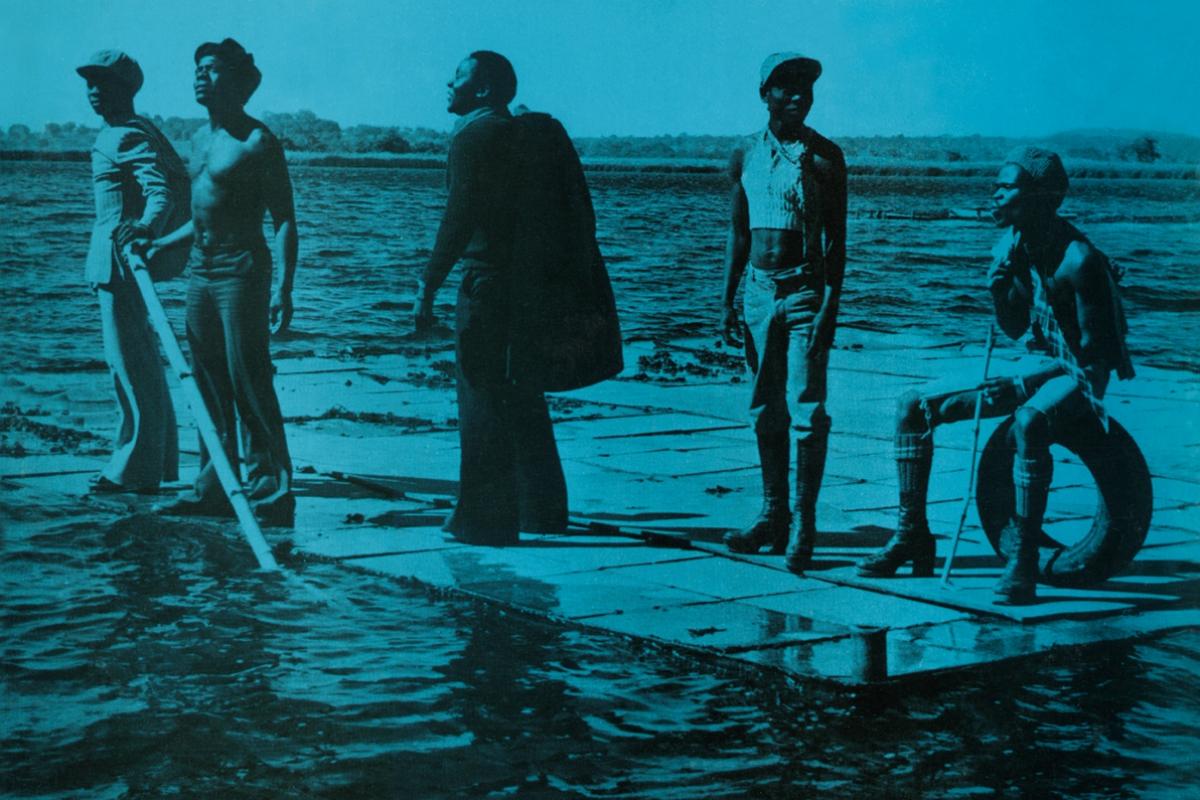 Woodward Theater Presents:
Event:
W.I.T.C.H. (We Intend to Cause Havoc) w/ DEATH VALLEY GIRLS and ABRAXAS
Date:
Tuesday, June 20
Time: Doors at 6:30PM, Show at 7:30PM
Venue: The Woodward Theater | 1404 Main St., Cincinnati, OH 45202 | (513) 345-7981 |
news@woodwardtheater.com
Admission: Tickets starting at $20
Ages: 18+
Information / Tickets:
https://www.woodwardtheater.com/shows/witch-w-death-valley-girls-and-abraxas
Event Page:
https://www.facebook.com/events/788032542324046
* $2 off any sandwich at MOTR on day of show with proof of purchase *
***
About
W.I.T.C.H. (We Intend To Cause Havoc)
:
W.I.T.C.H. (We Intend To Cause Havoc) were the biggest rock band in
Zambia
in the 1970s and spearheaded a new genre dubbed
Zamrock
, fusing influences that ranged from the
Rolling Stones
to
Black Sabbath
and
James Brown
and mixing them with traditional
African rhythms
and
bush village songs
. At the peak of their popularity, the band often needed police to keep fans at bay while their lead singer
Jagari
- whose name is an Africanisation of
Mick Jagger
's - riled up crowds by stage diving from balconies and dancing manically as the WITCH's blend of psychedelic rock and African rhythms permeated the surrounding atmosphere.
Jagari is the charismatic sole surviving original member of the band. As Zambia's economy stagnated and the country buckled under the AIDS crisis, WITCH fell apart. Jagari retreated to a life of quasi-anonymity as a university music professor before being wrongfully arrested during Zambia's toughest hour. Now a man in his 60s, he spends his time mining gemstones hoping to strike it rich, until very recently the band being just a nostalgic memory of his youth.
Largely unknown outside of their home country, WITCH finally got the exposure they deserved when
Now Again Records
reissued their entire discography in 2012. This allowed Jagari to play outside Africa for the first time and for a new generation of fans to discover his music. In 2016 he began a collaboration with Dutch musicians
Jacco Gardner
and
Nic Mauskoviç
, and together with them, in September 2017 WITCH headed out on its extremely successful first-ever European Tour. In the Fall of 2019, WITCH embarked on their first North American tour.
CHECK OUT this FULL LIVE PERFORMANCE on
KEXP
:
https://www.youtube.com/watch?v=WAMt8ivs5mE
***
About
DEATH VALLEY GIRLS
:
For the better part of a decade, LA's scrappy rock n' roll mystics Death Valley Girls have used their music as a means of tapping into a communal cosmic energy. On albums like
Glow In The Dark (2016)
,
Darkness Rains (2018)
, and
Under the Spell of Joy (2020)
the band challenged the soul-crushing banality of modern society and celebrated "true magical infinite potential" through a collage of scorching
proto-punk
riffs, earworm melodies, far-out lyrics, and lysergic auxiliary instrumentation. But on their latest album
Islands in the Sky
, Death Valley Girls' songwriting mastermind
Bonnie Bloomgarden
uses the band's anthemic revelries as a guidebook to spiritual healing and a roadmap for future incarnations of the self. And while these may be the loftiest aims of Death Valley Girls to date, the resulting music is also by far their most infectious and celebratory.
Suicide Squeeze
is proud to release Death Valley Girls'
Islands in the Sky
to the world on vinyl, CD, cassette, and DSPs in early 2023.  
CHECK OUT FULL LIVE PERFORMANCE on KEXP:
https://www.youtube.com/watch?v=VtlETn_Dnjk

***
 
About
ABRAXAS
:
Carolina Faruolo (ex-Los Bitchos) and Danny Lee Blackwell (Night Beats) had been friends and
mutual admirers of each other's musical projects for years, though with Faruolo residing in the
UK and Blackwell residing in Texas, their interactions were limited. Yet as was so often the case
for many of us during the shelter-in-place stretches of 2020, geographic proximity wound up
being a non-issue as our socializations became almost exclusively online endeavors. In this era
of isolation and uncertainty, Faruolo and Blackwell invented their own private escape to Latin
rhythms, colorful vistas, and smoky revelries under the project name of Abraxas. Combining
their shared love of Wendy Renee, Los Destellos, doo-wop and R&B, they crafted their debut
album Monte Carlo by bouncing ideas across the Atlantic.
Monte Carlo opens with
"Sunrise State (of Mind),"
where a hypnotic cumbia beat serves as the bedrock for cosmic guitar leads, hazy choral melodies, and Blackwell's seductive vocals. From there, the album continues its steady Latin pulse on
"Mañana,"
a perfect soundtrack to feverish nights in dancehalls, sipping on caipirinhas and sharing cigarettes with strangers on the dancefloor. Across its twelve tracks, Monte Carlo unfurls a myriad of exotic influences, from the Eastern melodies and guitar trills on
"Sultan,"
through the dub-inflected stomp and scorching fuzz of
"La Estampida,"
and on to the Anatolian psych-funk of album closer
"Göbekli Tepe."
Blackwell recorded his contributions with the assistance of engineer Chris Maciel at his studio the
22nd Dimension
in Pomona, California and Faruolo recorded her parts in Manchester, England at
Brunswick Mill
. While Abraxas conceived their material in bedrooms and studios six timezones apart, the music on
Monte Carlo
sounds like a live band in the throes of an ecstatic performance. And Abraxas plans to make the live incarnation of the band a reality when conditions allow for it.  

***