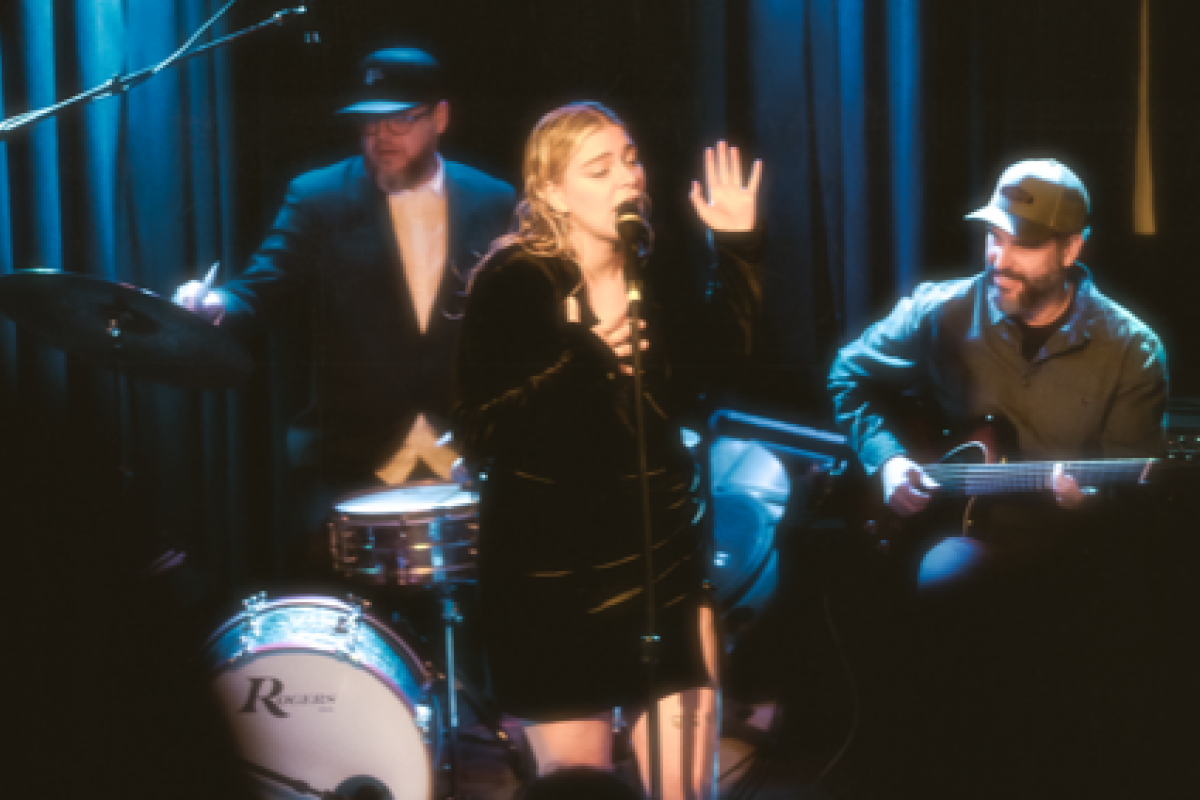 SUBJ: Media Alert: VICTORIA VICTORIA feat. CHARLIE HUNTER presented by JBM Promotions and The Woodward Theater | SAT 6/24
Woodward Theater Presents:
Event:
VICTORIA VICTORIA feat. CHARLIE HUNTER
presented by JBM Promotions and The Woodward Theater
Date:
Saturday, June 24
Time: Doors at 7PM, Show at 8PM
Venue: The Woodward Theater | 1404 Main St., Cincinnati, OH 45202 | (513) 345-7981 |
news@woodwardtheater.com
Admission: Tickets starting at $17 n
Ages: 18+
Information / Tickets:
https://www.woodwardtheater.com/shows/victoria-victoria-feat-charlie-hunter-presented-jbm-promotions-and-woodward-theater
Event Page:
https://www.facebook.com/events/220532803808399
* $2 off any sandwich at MOTR on day of show with proof of purchase *
***
About
VICTORIA VICTORIA
:  
Tori Elliott's deep love of harmony is the driving force that shapes her soul-pop musical endeavor, Victoria Victoria. Her craft in songwriting is the seedbed for intricate vocal arrangements, creating a layered, ethereal experience; one that translates dynamically from her albums to her live shows.

2022 saw the release of Victoria Victoria's album, To the Wayside, which is a collaborative effort with guitarist and producer, Charlie Hunter. "Writing these songs with Charlie was an otherworldly experience," says Elliott, who engineered and produced her lead and background vocals in her home studio. "Arranging these songs for our live show was even more incredible." Hunter and Elliott teamed up to write glossy anthems of self acceptance such as "Over My Shoulder" and "Move Right On", and enticing tunes of invitation like "Really Really" and "Keep Up".

January of 2023 marked Victoria Victoria's debut tour with Charlie Hunter on hybrid guitar, her brother, Noah Elliott on keys and vocals, and renowned Memphis drummer, George Sluppik. The rhythm section makes for a sturdy foundation for transcendent vocal performances and inviting banter. The charisma and kinship between the band members left listeners with the sense that each Victoria Victoria show is truly a family affair.
***
About
CHARLIE HUNTER
:
Charlie Hunter (born May 23, 1967) is an American guitarist, composer, and bandleader. First coming to prominence in the early 1990s, Hunter plays custom-made seven- and eight-string guitars on which he simultaneously plays bass lines, chords, and melodies. Critic Sean Westergaard described Hunter's technique as "mind-boggling...he's an agile improviser with an ear for great tone, and always has excellent players alongside him in order to make great music, not to show off." Hunter's technique is rooted in the styles of jazz guitarists Joe Pass and Tuck Andress, two of his biggest influences, who blended bass notes with melody in a way that created the illusion of two guitars.
CHECK OUT this live performance of "No Money, No Honey": https://www.youtube.com/watch?v=0HJQJzUwRMk

***

MORE ABOUT:

VICTORIA VICTORIA: