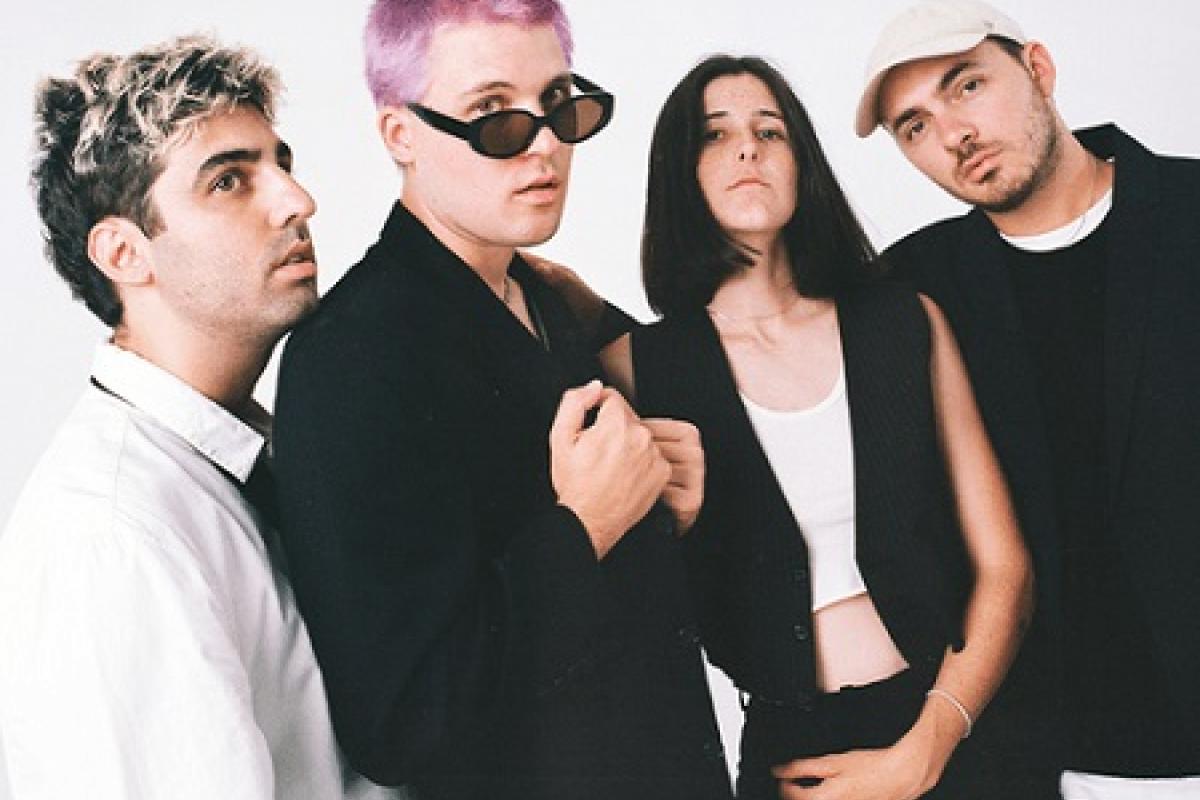 Woodward Theater Presents:

Event: VALLEY w/ LITTLE IMAGE
Date: Sunday, October 8
Time: 7 doors, 8 show
Venue: The Woodward Theater | 1404 Main St., Cincinnati, OH 45202 | (513) 345-7981 | news@woodwardtheater.com
Admission: $25 advance / $30 day of show
All Ages
Information / Tickets: https://www.woodwardtheater.com/shows/valley-w-little-image
Event Page: https://www.facebook.com/events/1487650005380447

* $2 off any sandwich at MOTR on day of show with proof of purchase *

***

About VALLEY:

Canada's two time Juno Award nominated alternative-pop band, Valley —Rob Laska (lead vocals), Michael "Mickey" Brandolino (guitar, synth), Alex Dimauro (bass), and Karah James (Drums, vocals)—have released a steady stream of singles and EPs that resonate with an international audience, garnering them over half a billion global streams. The group performed as part of Stephen Colbert's #LiveAtHome sessions for their debut US TV appearance plus they opened the biggest Canadian sporting event, playing the 2022 Grey Cup kick-off show. With their second headlining international tour and their sophomore album Lost In Translation out now, 2023 has been an explosive year for Valley.
CHECK OUT this official music video for "Natural": https://www.youtube.com/watch?v=DyG6e0zceY0
About
LITTLE IMAGE:

little image
 is a Dallas based group that started playing music together for eight years and throughout that near-decade, the band morphed from a group of perpetually online suburban teens who were obsessed with underground indie rock and had no idea what they wanted to be into the tight-knit outfit you see today. While many young artists had their careers derailed in 2020 due to COVID, it actually managed to save little image, which was gearing up to announce itself to the world without realizing the members needed more time for reflection.  
The Dallas-based alt-pop trio released their debut album SELF TITLED earlier this year via
Hollywood Records
.  Produced in partnership with 
Chad Copelin (Sufjan Stevens, 5 Seconds Of Summer)
, the album featured songs "LUNGS BURN," "BLUE," and "OUT OF MY MIND," the latter garnering millions of streams ahead of the album's release and hit 31 at Alt Radio, was featured in a Hulu add, and secured the group for
On The Verge - ALT, iHeart
's premiere breaking artist program.
***
MORE ABOUT:

VALLEY:
https://www.thisisvalley.com/
https://www.facebook.com/thisisvalley/
https://www.instagram.com/thisisvalley/

LITTLE IMAGE:
https://littleimagemusic.com/
https://www.facebook.com/littleimage
https://www.instagram.com/littleimage


THE WOODWARD THEATER:
http://www.woodwardtheater.com, news@woodwardtheater.com