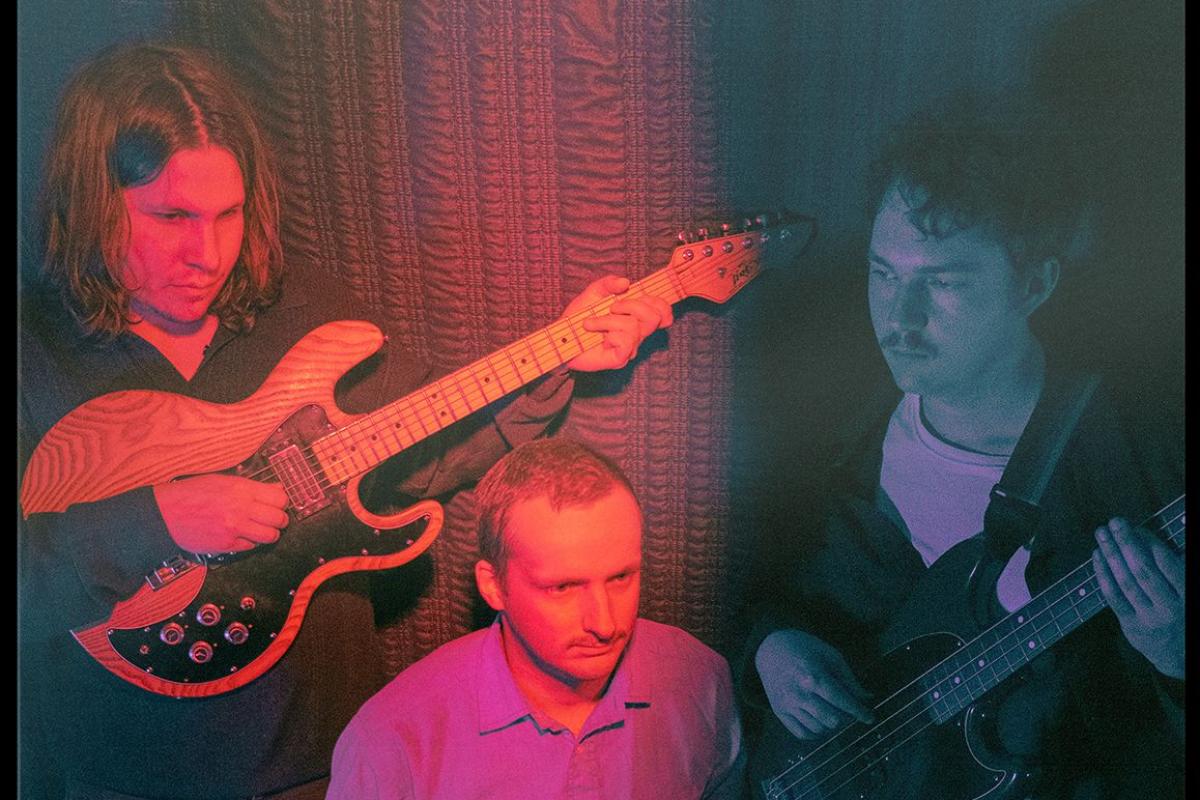 Woodward Theater Presents:
Event: IN THE PINES w/ LUNG and MOL SULLIVAN
Date: Saturday, November 18
Time: 7 doors, 8 show
Venue: The Woodward Theater | 1404 Main St., Cincinnati, OH 45202 | (513) 345-7981 | news@woodwardtheater.com
Admission: $17 advance / $20 day of show
Ages: 18+
Information / Tickets: https://www.woodwardtheater.com/shows/pines-w-lung-and-mol-sullivan
Event Page: https://www.facebook.com/events/840292970815779
* $2 off any sandwich across the street at MOTR on day of show with proof of purchase *
***
About IN THE PINES:
Existing in the liminal space between soaring shoegaze guitar brashness and the darkening edge of the paisley psychedelic underground, the Cincinnati trio In The Pines bring their hypnotic live show to The Woodward Theater on November 18th in support of their new record Painting By Numbers.
After a successful run featuring several festival dates and a string of well received singles which CityBeat calls "quintessential summer into fall music" - the trio consisting of Michael Shular (Bass/Vocals), Charlie Horn (Guitar/Vocals), Alex Dungan (Drums/Vocals) will release an album that twists the group's signature psychedelic sound into an atmosphere of fuzzy, distorted shoegaze. Lyrically, each song on Painting By Numbers is searching and introspective, at times evoking religious imagery and frequently expressing a restless but determined sense of motion.
Known for their engaging live shows, patrons can expect the transcendent swell of heavily effected guitars, hypnagogic vocals to nestle into aural space between a locked in rhythm section.

In the Pines will be joined by local favorites LUNG and Mol Sullivan - each artist existing in adjacent orbits to In The Pines in the realm of sonically heavy noise rock and heady Indie country - adding to the night's theme of unexpected surprises lurking in the margins of genres that glide together in asynchronous harmony.
 
***
About LUNG:
Powerhouse art-punk cello-rock duo Lung have a sound that is dark and commanding, evoking the driving sludge of early grunge with layered sinister undertones. Described as "loud, dissonant, innovative, and fearless" (Fair Shakes and Just Dessert) and "post-grunge mixed with a dose of the avant garde (Paul Silver, Jersey Beat), "Lung doesn't try to fit in - they pry their way in with a velvet crowbar" (Brian Baker, CityBeat Cincinnati). The band is Kate Wakefield, a classically trained opera singer and cellist, and drummer Daisy Caplan, formerly of Foxy Shazam, Babe Rage, and Ayin.
***
About MOL SULLIVAN:
Assisted by a wide crew of musicians across the Cincinnati area, Mol Sullivan delivers indie-pop gems, ranging in style from bouncy keyboard-led jaunts to lilting ballads.
***
MORE ABOUT:
IN THE PINES:
https://www.inthepines.band/
https://www.instagram.com/inthepinesmusic
https://www.facebook.com/inthepinesmusic
https://inthepinesmusic.bandcamp.com/
LUNG:
https://www.lungtheband.com/
https://www.instagram.com/lungtheband
https://www.facebook.com/lungtheband
https://lunglunglung.bandcamp.com/
MOL SULLIVAN:
https://www.molsullivan.com/
https://www.instagram.com/mol.sullivan/
https://www.facebook.com/molsullivanmusic
https://molsullivan.bandcamp.com
THE WOODWARD THEATER:
http://www.woodwardtheater.com, news@woodwardtheater.com