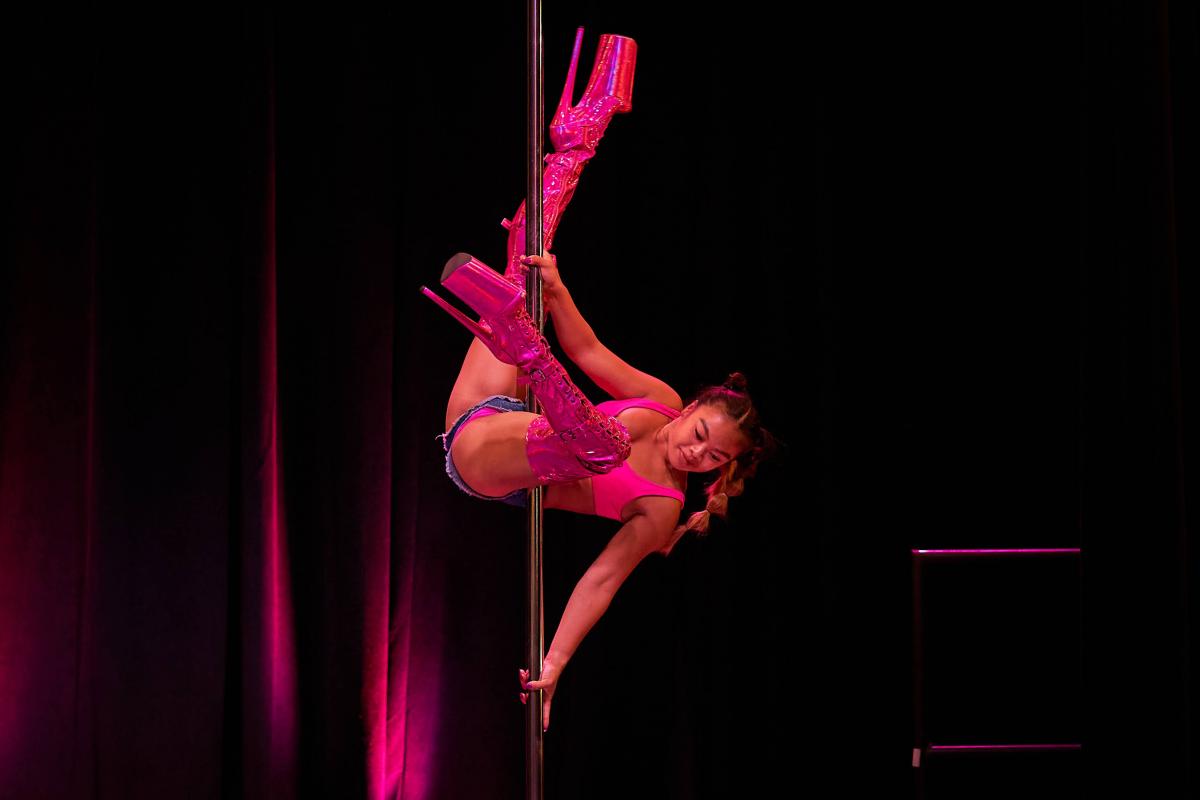 Passion Productions' Sexy Summer Vibes
Local performance group, Passion Productions, is an aerial and movement arts company dedicated to educating the public about and providing entertainment in the arts of pole dancing, aerial arts, burlesque, and other forms of dance. They are proud to share a variety of performance arts with the greater Cincinnati community and do various types of performances ranging with themes from cabaret to witchcraft. Since their formation in 2015, they have performed across several venues, with many of their performances being hosted at Woodward Theater. The diverse company is currently made up of over 15 members who have performed all over the country with some even performing internationally.
On July 15, Passion Productions will return to Woodward for their Sexy Summer Vibes Series with Groove Thing. The performance pays homage to the groovy '70s through pole, dance, and burlesque! This 18+ event will begin with a cocktail hour at 7 for 8-10 show. Get tickets at https://www.cincyticket.com/eventperformances.asp?evt=6320
Sarah Sheffer is a student majoring in public relations at the University of Cincinnati and an intern at MOTR Pub and the Woodward Theater. She is president of the Public Relations Student Society of America on campus and hopes to have a career in entertainment post-graduation.