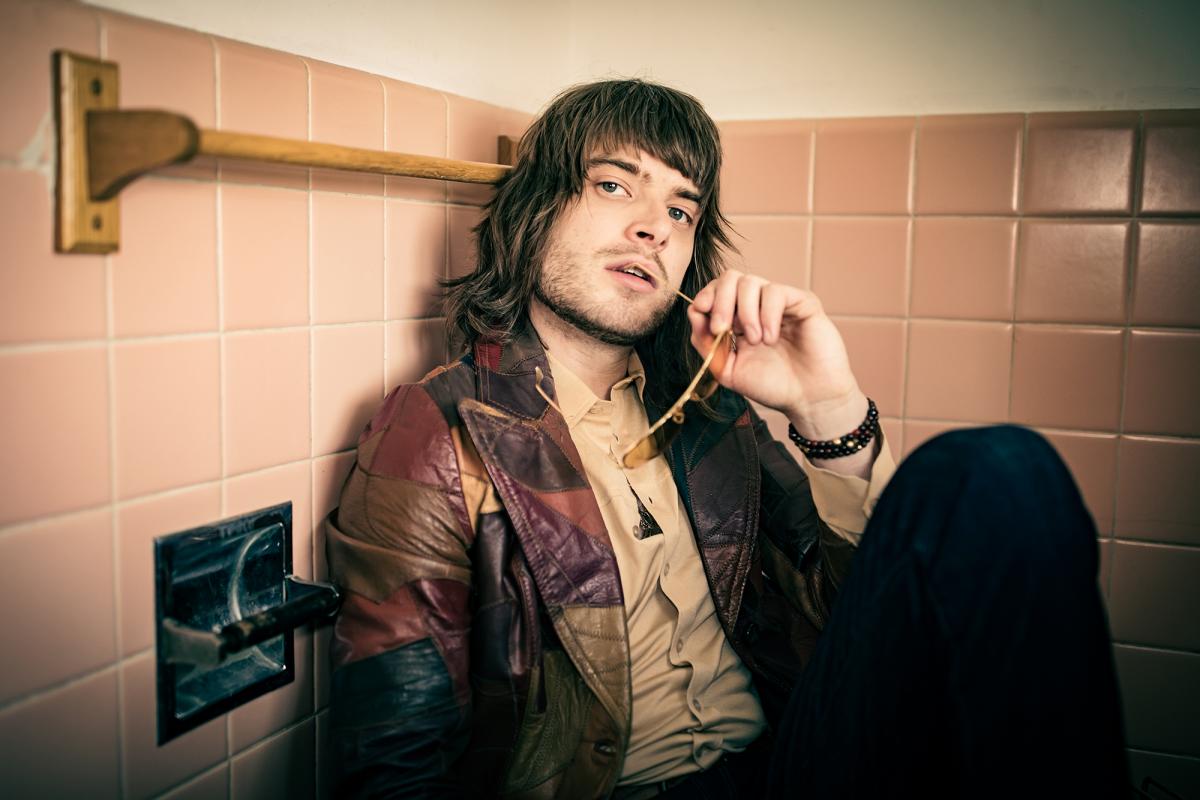 WOODWARD THEATER PRESENTS:
Event: NEAL FRANCIS w/ M ROSS PERKINS and MOONBEAU
Date: Thursday, October 5
Time: 7 doors, 8 show
Venue: The Woodward Theater | 1404 Main St., Cincinnati, OH 45202 | (513) 345-7981 | news@woodwardtheater.com
Admission: $23 advance / $25 day of show
All Ages
Information / Tickets: https://www.woodwardtheater.com/shows/neal-francis-w-m-ross-perkins
Event Page: https://www.facebook.com/events/6224805737598355
* $2 off any sandwich at MOTR on day of show with proof of purchase *
***
About NEAL FRANCIS:
On his new album In Plain Sight, Neal Francis offers up a body of work both strangely enchanted and painfully self-aware, unfolding in songs sparked from Greek myths and frenzied dreams and late-night drives in the depths of summer delirium. True to its charmed complexity, the singer/songwriter/pianist's second full-length came to life over the course of a tumultuous year spent living in a possibly haunted church in Chicago. The result: a portrait of profound upheaval and weary resilience, presented in a kaleidoscopic sound that's endlessly absorbing.
The follow-up to Francis's 2019 debut Changes—a New Orleans-R&B-leaning effort that landed on best-of-the-year lists from the likes of KCRW, KEXP, and The Current, and saw him hailed as "the reincarnation of Allen Toussaint" by BBC Radio 6—In Plain Sight was written and recorded almost entirely at the church, a now-defunct congregation called St. Peter's UCC. Despite not identifying as religious, Francis took a music-ministry job at the church in 2017 at the suggestion of a friend. After breaking up with his longtime girlfriend while on tour in fall 2019, he returned to his hometown and found himself with no place to stay, then headed to St. Peter's and asked to move into the parsonage.
Mixed by Grammy Award-winner Dave Fridmann (HAIM, Spoon, The Flaming Lips, Tame Impala), In Plain Sight finds Francis again joining forces with Changes producer and analog obsessive Sergio Rios (a guitarist/engineer known for his work with CeeLo Green and Alicia Keys). Like its predecessor, the album spotlights Francis's refined yet free-spirited performance on piano, an instrument he took up at the age of four. "From a very early age, I was playing late into the night in a very stream-of-consciousness kind of way," he says, naming everything from ragtime to gospel soul to The Who among his formative influences. With a prodigy-like gift for piano, Francis sat in with a dozen different blues acts in Chicago clubs as a teenager, and helmed a widely beloved instrumental funk band called The Heard before going solo. Along with earning lavish acclaim (including a glowing review from Bob Lefsetz, who declared: "THIS IS THE FUTURE OF THE MUSIC BUSINESS!"), Changes led to such triumphs as performing live on KCRW's "Morning Becomes Eclectic," sharing the stage with members of The Meters at the New Orleans Jazz & Heritage Festival, and touring with such acts as Lee Fields & The Expressions and Black Pumas.
Recorded entirely on tape with his bandmates Kellen Boersma (guitar), Mike Starr (bass), and Collin O'Brien (drums), In Plain Sight bears a lush and dreamlike quality, thanks in large part to Francis's restless experimentation with a stash of analog synths lent by his friends in his early days at the church. In a move partly inspired by Led Zeppelin's Houses of the Holy, In Plain Sight takes its title from a track Francis ended up scrapping from the album. "It's a song about my breakup and the circumstances that led to me living in the church, where I'm owning up to all my problems within my relationships and my sobriety," says Francis, whose first full-length chronicles his struggles with addiction.
The opulent opening track to In Plain Sight, "Alameda Apartments" makes for a majestic introduction to the album's unveiling of Francis's inner demons. A prime showcase for Francis's piano work, "Alameda Apartments" simulates that dream state in its untethered melodies, luminous grooves, and lyrics that drift from despair to detached curiosity.
On "Problems," In Plain Sight eases into a brighter and breezier mood, with Francis mining inspiration from early-'70s Sly & the Family Stone and the glistening soft rock of Mirage-era Fleetwood Mac. But in a stark contrast to the track's radiant synth and rapturous harmonies, "Problems" centers on Francis's exacting introspection.
Graced with a smoldering slide-guitar solo from the legendary Derek Trucks, "Can't Stop the Rain" arrives as the first unabashedly hopeful moment on In Plain Sight. Propelled by the track's cascading piano lines and wildly soaring vocals, that refrain takes on an unlikely anthemic power as Francis shares a bit of gently expressed encouragement: "You can't stop the rain/It's always coming down/It's always gonna fall/But you're not gonna drown."
On the guitar-heavy and glorious "Prometheus," Francis nods to the Greek myth of the Titan god who stole fire from Mount Olympus and gave it to the humans. As punishment, Prometheus spent eternity chained to a rock as an eagle visited each day to peck out his liver—which then grew back overnight, only to be eaten again the following day in a never ending cycle of torment. Threaded with plain spoken confession ("It's not in my nature to try to do better"), the track features a sprawling synth arrangement informed by the many hours Francis spent playing the St. Peter's pipe organ. "I call that section of the song 'The Pope,'" he says.
In Plain Sight has received critical praise from KCRW ("an unapologetically joyful, electric feel"), SPIN ("one of the year's best releases"), and more. Both radio singles from the album—"Can't Stop The Rain" and "Problems"—charted on AAA and Americana radio, with "Can't Stop The Rain" going as high as #3 on the Americana charts. Francis has toured relentlessly to support the album, playing to thousands with sold out headline dates at legendary venues in Chicago, San Francisco, Nashville, Denver, London, and many more.
In November 2022 Francis released the EP Sentimental Garbage (ATO Records) which includes a number of standout tracks recorded during the original album sessions at St. Peter's.
"In Plain Sight is a must hear…Neal Francis is making piano rock cool again." - Rolling Stone
CHECK OUT this full live performance on KEXP: https://www.youtube.com/watch?v=DHYHd6MXfVE
***
About M ROSS PERKINS:
Dayton, OH native M Ross Perkins has been taping himself at home for well over a decade. But on his newest effort, he's truly hit his stride in crafting effortless California psych grooves seasoned with British invasion guitars - and all with an achingly tuneful voice recalling Nilsson & Lennon. Clever lyrics and atmosphere for days.
***
About MOONBEAU:
Moonbeau, the captivating synth-pop duo hailing from Cincinnati and rural Kentucky, is redefining nostalgia with their unique blend of heartfelt melodies and irresistible beats.
***
MORE ABOUT:
NEAL PERKINS:
https://www.instagram.com/nealfrancismusic/
https://www.facebook.com/nealfrancismusic
M ROSS PERKINS:
https://www.facebook.com/mrossperkins/
MOONBEAU:
https://open.spotify.com/artist/14vw9s3wtYCDjRzjAEvrmX?si=MHrdBzVmTwWBsqBGvOfh-Q&nd=1
https://www.instagram.com/_moonbeau/
https://www.facebook.com/moonbeauband
THE WOODWARD THEATER:
http://www.woodwardtheater.com