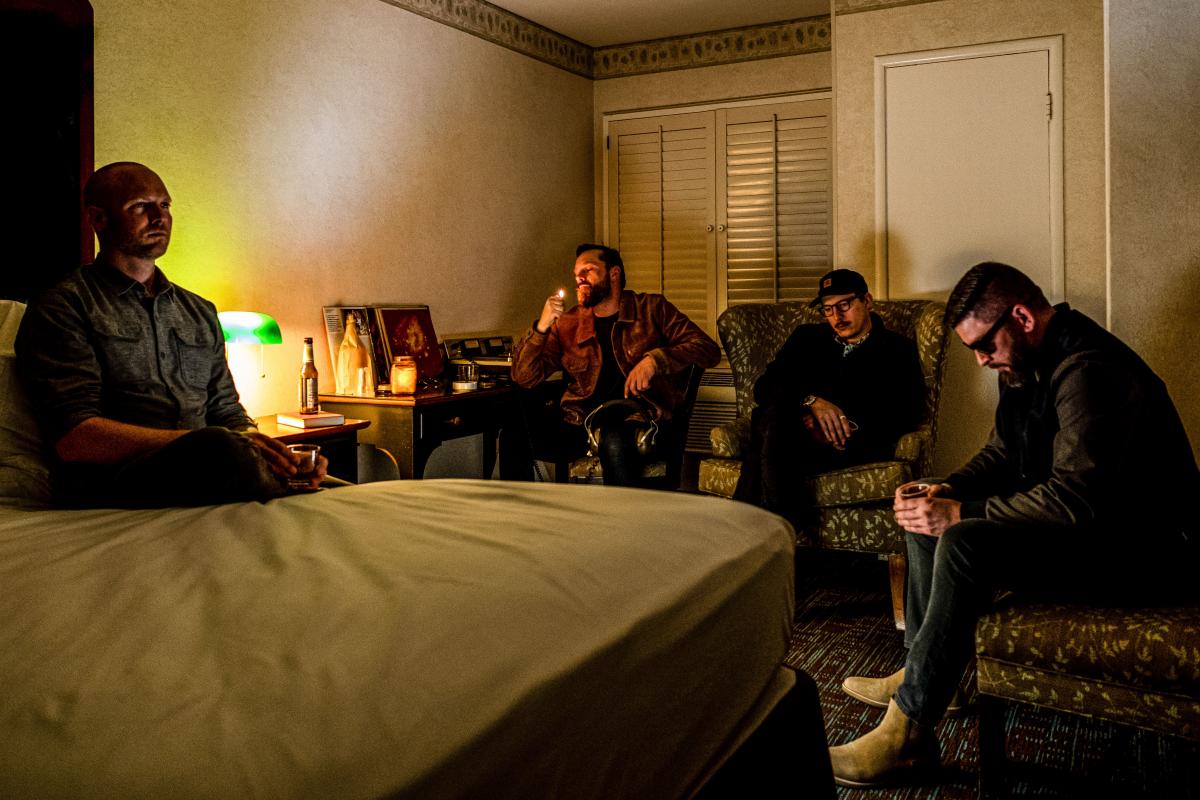 Woodward Theater Presents:
Event:
MONOPHONICS w/ DOS SANTOS
Date:
Saturday, September 23
Time: Doors at 7:00PM, Show at 8:00PM
Venue: The Woodward Theater | 1404 Main St., Cincinnati, OH 45202 | (513) 345-7981 |
news

@woodwardtheater.com
Admission: $20 advance / $25 day of show
Ages: 18+
Information / Tickets: https://www.woodwardtheater.com/shows/monophonics-w-dos-santos
Event Page:
https://www.facebook.com/events/989311948908971
* $2 off any sandwich at MOTR on day of show with proof of purchase *
***
About
MONOPHONICS
:  
Since 2012, Monophonics has steadily built a reputation as a consistent band with a unique sound. Well crafted songs and records are matched by an energetic live performance. A heavenly signature style: Pure timeless heavy soul and warm textures of psychedelic rock. This is a band that revels in the past, taking you back to the stylings of the late 60s and early 70s, while always keeping its feet positioned in the present, looking ahead to the future.
Front man, vocalist & keyboardist Kelly Finnigan always leads with power. The renowned rhythm section starts with drummer Austin Bohlman along with Max Ramey on Bass and Aquilles Magaña on guitar. A dynamic horn section led by Ryan Scott on Trumpet with Jason Cressey playing Trombone always elevates the show & sound. This core group drips in cosmic fashion.
 
As a touring band, Monophonics has taken their act to dozens of countries, selling out venues all over the states, UK & Europe including London, NYC, Athens, LA, Istanbul, San Francisco, Amsterdam & Paris. Known for putting on an infectious performance which places their intimate songwriting and soulful musicianship on full display. It's the kind of concert that delivers gifts to the mind, body and soul of every crowd in each city they travel to. Monophonics brings a musical experience that is unforgettable, which has earned the group a global fanbase and loyal following.
 
Sage Motel
, Monophonics' fifth studio album released in 2022 on Colemine Records, once again captures the bands timeless psychedelic soul sound that they are known to produce. Met with an outstanding reception including nods from
NPR Music, KCRW, BBC
and
Shindig
, the record has thrived in multiple scenes. Since its release,
Sage Motel
has found its way to millions of listeners online and seen thousands of records distributed and sold in record shops around the world.
CHECK OUT this video for
"Say You Love Me" Live at KDHX 5/29/12
:
https://www.youtube.com/watch?v=jAhXxedRMTI
***
About
DOS SANTOS:
Dos Santos have released their highly-anticipated album,
City of Mirrors
.
City Of Mirrors . . . feels like it's perpetually building and expanding . . . the bolts are tighter than ever on this project — and the subject matter is weighty & pressing, marking an imaginative step forward for a band that's never limited itself to begin with.
— Rolling Stone
City of Mirrors
. . . reflects a band convinced that artistic ideas and political ones are not necessarily at odds, but different sides of the same truth. A relentlessly kaleidoscopic mosaic of novel sound pairings propelled by Latin rhythms, the album evokes the crisp air, soft color, and enveloping warmth of a greenhouse. — Pitchfork
Cinematic in its journey, the album reflects sounds from across the Americas combined with compelling poetic narratives. Its 13 tracks consolidate the band's unique identities, creative and cultural roots, and their penchant for honoring traditional
Latinx
music with contemporary compositional expressions and production techniques. It achieves the band's mission to push against their own musical boundaries while also exploring themes of social justice, migration, and contemporary human struggle.
***
MORE ABOUT:
MONOPHONICS:
https://www.monophonics.com/
https://www.facebook.com/monophonics
https://www.instagram.com/monophonics/
DOS SANTOS:
https://www.dossantoschi.com/
https://www.facebook.com/DosSantosChi/
COLEMINE RECORDS:
https://www.coleminerecords.com/
THE WOODWARD THEATER:
http://www.woodwardtheater.com
,
news

@woodwardtheater.com