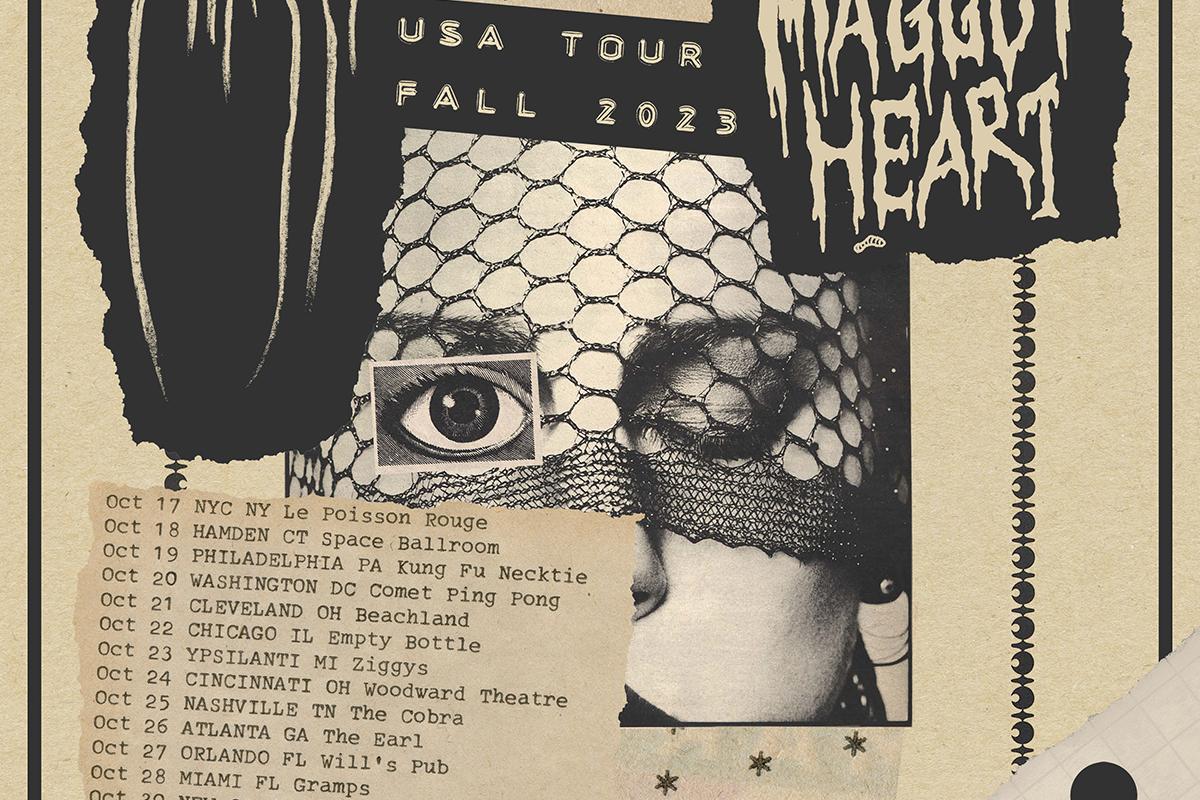 WOODWARD THEATER PRESENTS:
Event:
MESSA and MAGGOT HEART
Date:
Tuesday, October 24
Time: 7 doors, 8 show
Venue: The Woodward Theater | 1404 Main St., Cincinnati, OH 45202 | (513) 345-7981 |
news

@woodwardtheater.com
Admission: $15.75 advance, $20 day of show
Ages: 18+
Information / Tickets: https://www.woodwardtheater.com/shows/messa-and-maggot-heart
Event Page:
https://www.facebook.com/events/1718173681961600
***  
Tour Bio:
 
Two of the European rock scene's most hard working bands are joining forces for 18 co-headline live dates of the US this fall. Emerging from the Italian Doom Rock underground, MESSA's expansive and innovative sound has captured the attention of a rapidly growing fanbase. Their latest album, Close, (Svart Records) takes listeners on a sonic pilgrimage, with a breathtaking sound that melds the colossal voice of lead vocalist Sara, with Sabbath-y guitar tones and unexpected flourishes of Arabian oudh and progressive solos. Close transcends the occult and noir-tinted atmospheres of their past works, encapsulating Messa's multifarious influences into a singular, breath-taking sound.

Based in Berlin, the trio MAGGOT HEART led by Swedish guitarist and vocalist Linnéa Olsson, brings a blend of proto-punk swagger and noise rock jangle. With bassist Olivia Airey and drummer Uno Bruniusson completing the lineup, MAGGOT HEART has become a powerful force in the underground rock scene, known for their cross-over hard rock sound and punk ethos. Building on the success of their 2020 album Mercy Machine, the band is set to release their third album HUNGER on September 29th, an album that promises to deliver a potent mix of their signature gritty sound and new explorations.

As these two genre-defying bands unite for a co-headlining coast-to-coast U.S. tour this fall, audiences are in for a hell of a musical journey. MESSA's immersive dynamics and MAGGOT HEART's ferocious energy promise a tour that will push boundaries and deliver a mind melting live experience.
***