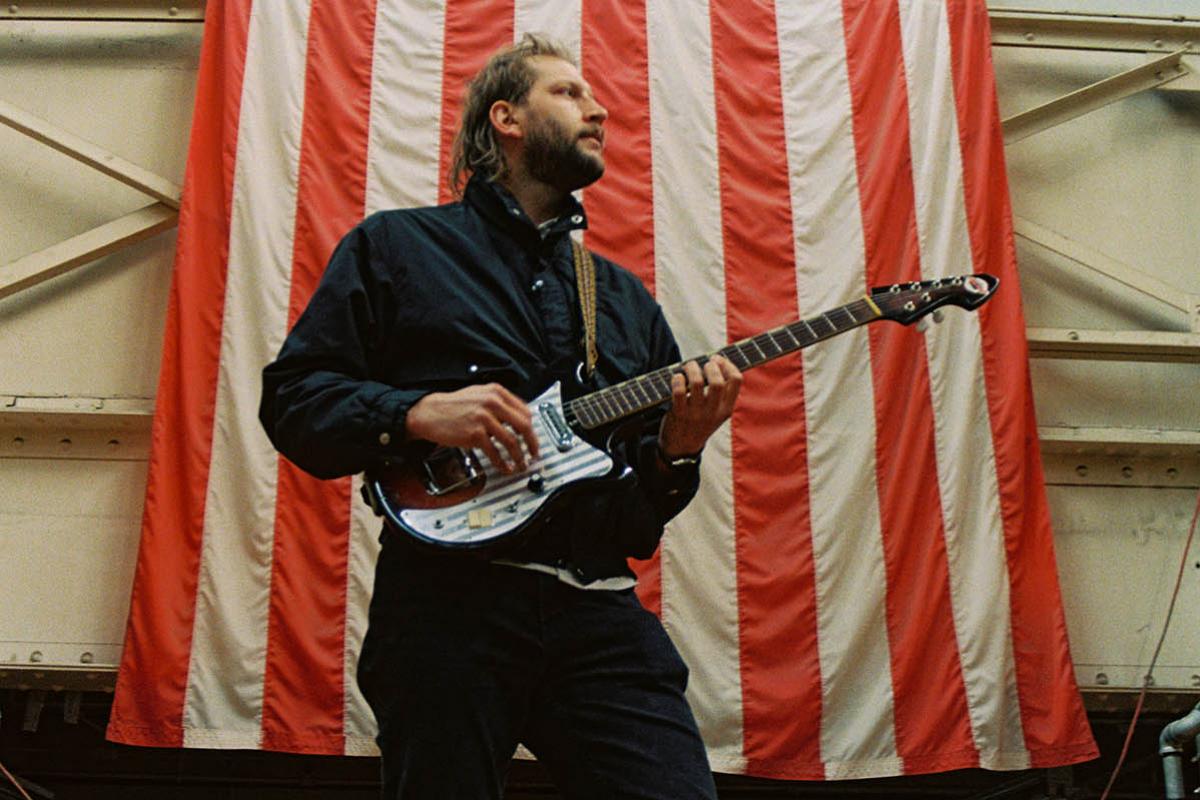 WOODWARD THEATER PRESENTS:
Event: CARRIERS w/ SPEAKING SUNS and CHRISTIAN NICHOLAS GOUGH (Yugos, Moonbeau)
Date: Friday, September 30, 2022
Time: Doors at 7:30PM, Show at 8:30PM
Venue: The Woodward Theater | 1404 Main St., Cincinnati, OH 45202 | (513) 345-7981 | news@woodwardtheater.com
Admission: $12 advance, $15 day of show
Ages: 18+
Information / Tickets: https://www.woodwardtheater.com/shows/carriers-w-speaking-suns-and-christian-nicholas-gough
Event Page: https://www.facebook.com/events/742576100417992
***
About CARRIERS:
Carriers led by Cincinnati-based songwriter Curt Kiser, is already fairly well known among fellow indie artists. Listed under Sharon Van Etten's "Recommended listening" liner notes of her LP Remind Me Tomorrow, Carriers have shared the stage with the likes of Big Thief, Sam Evian, Widowspeak, Michael Nau, Choir Boy, Katy Kirby & Damien Jurado.
Kiser found break out success with Carriers' debut LP Now Is The Time For Loving Me, Yourself & Everyone Else, winning album of the year at the Cincinnati Entertainment Awards and drawing praise from Paste Magazine, Consequence of Sound, Talkhouse and more.
Helping him lock in the sound of the nine tracks were drummer Bryan Devendorf of The National and bassist John Curley of The Afghan Whigs. A testament to the power of self-reflection, his debut evokes the same guitar-led grandeur of The War on Drugs as Kiser takes stock of life, death, relationships and gratitude for another day.
Kiser wrapped up the year alongside Bryan Devendorf for a special performance at the Contemporary Arts Center. Their recent exhibition, The Regional, celebrates the artistic and cultural complexity of the Midwest. Recording has already begun for their sophomore album as they look forward to getting back on the road for a few regional tours this fall. Live and in the studio is Kiser on guitar/vocals, Alex McGrath on drums, Trent Becknell on keys, Ben Rush on bass and Cory Pavlinac on lead guitar.
CHECK OUT this Audiotree Live performance of "Can't Ignore": https://www.youtube.com/watch?v=8NQLcM6a400&t=8s
***
About SPEAKING SUNS:
Speaking Suns (OH) can present as throwback folk rockers, Midwest art rockers channeling the past couple decades of music in Chicago, or experimental jammers. They take risks. TERRESTRIAL YEAR explores a wealth of new sonic territory for the band. Coupled with aggressive and driving instrumentation, the album lyrics read as a scathing indictment of capitalism, systemic violence, and alienation.
***
More information on CARRIERS:
WEBSITE: https://tell.ie/carriers
FACEBOOK: https://www.facebook.com/Carriersband
More information on SPEAKING SUNS:
BANDCAMP: http://speakingsuns.bandcamp.com/
FACEBOOK: https://www.facebook.com/speakingsuns
More information on CHRISTIAN NICHOLAS GOUGH:
FACEBOOK: https://www.facebook.com/christiannicholasgoughmusic
More information on THE WOODWARD THEATER:
http://www.woodwardtheater.com, news@woodwardtheater.com