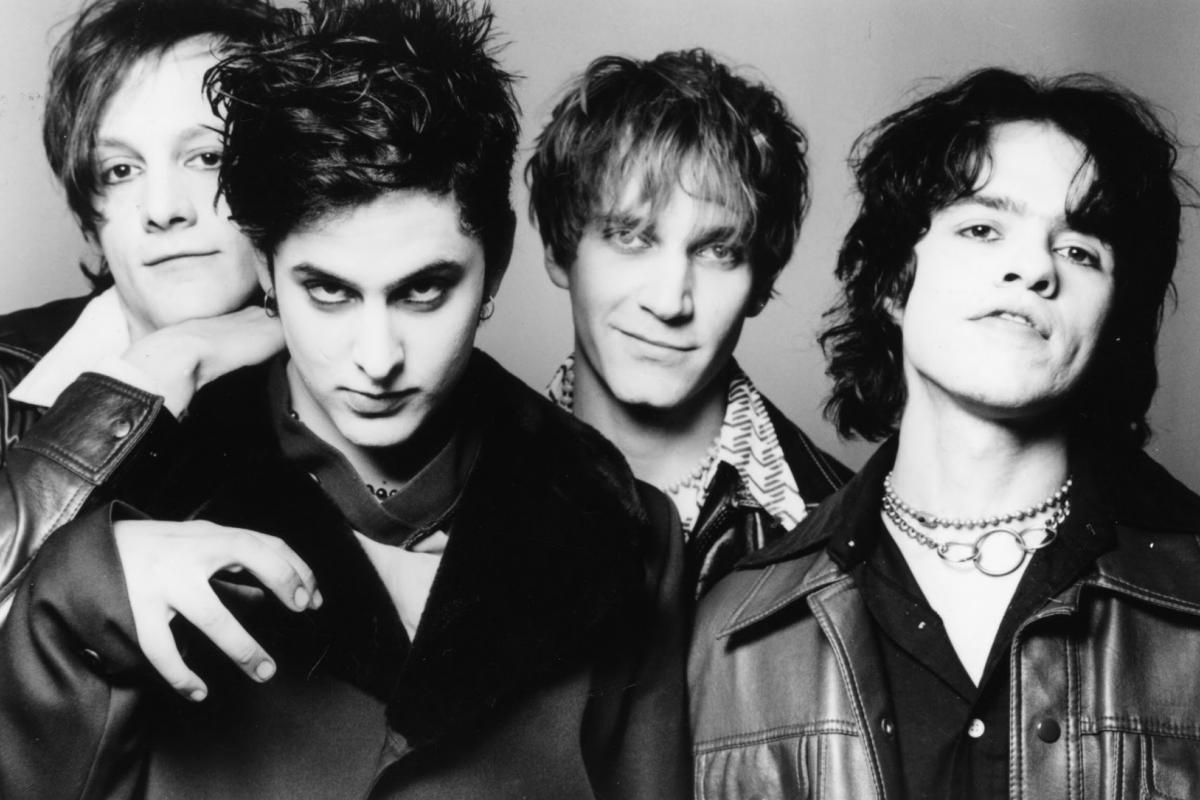 Woodward Theater Presents:

Event: BRAINIAC w/ THE SERFS
Date: Saturday, February 25
Time: Doors at 8:00PM, Show at 9:00PM
Venue: The Woodward Theater | 1404 Main St., Cincinnati, OH 45202 | (513) 345-7981 | news@woodwardtheater.com
Admission: $22 advance, $25 day of show
Ages: 16+
Information / Tickets: https://www.woodwardtheater.com/shows/braniac-w-serfs
Event Page: https://www.facebook.com/events/1107939806547501

* $2 off any sandwich at MOTR on day of show with proof of purchase *

***

About BRAINIAC:

Dayton, Ohio, art punk legends Brainiac announced that they've added another U.S. date to their 2023 tour plans. The band will perform on February 25, 2023, at the Woodward Theater in Cincinnati, Ohio, with The Serfs. Tickets go on sale today here.

Although not billed as a benefit show, the band has said they'll be making a donation to Brigid's Path with a portion of the proceeds.

About the release, Touch & Go says, "Now, in 2023, comes the latest missive of the archive, harkening back to the band's latter era - and their most prolific and confident period. The Predator Nominate EP is a celebration of what was to come before the tragic exit of ringleader / singer Timmy Taylor. Listen to these realized demos and imagine what only could have been the confident seed of what the group might be capable of in this future century versus the last one. The world will never truly know."The band and Touch & Go Records previously announced the release of another Brainiac archival release, the Predator Nominate EP, on January 20, 2023. Pre-order it here.

Brainiac spent the '90s carving their own path directly through every typical musical trope, but just as their trajectory had poised them to present their maniacal vision of hissing electro-punk to the mainstream, the death of lead singer Timmy Taylor cut their story short. In the wake of this tragic event, many artists (such as Trent Reznor, The Mars Volta, Muse, The Flaming Lips, the Breeders, Mogwai, etc.) have espoused the band's lasting influence and relevance as trailblazers whose music still sounds fresh and ahead of its time even today.

Over 25 years later, following a full-length documentary about the band, and along with several recently unearthed archival releases, the surviving band members emerge to celebrate the music and give it life once more both for a new generation and long-time fans alike. Don't miss out while you have the chance. Go freaks go!

CHECK OUT this Brooklynn Vegan piece on the new EP Predator Nominate: https://www.brooklynvegan.com/brainiac-unearth-1997-demo-for-first-ever-release/
CHECK OUT this 1995 performance in Atlanta: https://www.youtube.com/watch?v=5DV-JjcoSP8

***

About THE SERFS:

These Serfs are identified as a "Cincinnati Electro Punk act" and they appear to have some connection to local Post Punk group Mardou.
Sonically, The Serfs reveal themselves to be a powerful and evocative coldwave outfit. They released a debut EP, Songs of Serfdom, early in 2019 and that six-song cassette has now been expanded to a full 11-track album and re-titled Sounds of Serfdom. The LP is being released on 12-inch vinyl through Berlin, Germany label Detriti Records.
The Serfs draw dark influence from a potent moment in '70s Post Punk and New Wave, when synthesizers began to dominate the landscape and minimalism became the watchword of the day. It's not hard to draw straight lines from The Serfs to giants of the cutting-edge synth movement of the late '70s — Joy Division, A Certain Ratio, Cabaret Voltaire, Tubeway Army, The Units and early Devo all surface in some form or fashion in the band's sonic architecture. This would all be little more than genre window-dressing without good songs and the Serfs have that well covered, as their songwriting is as impressive as their apparent record collections.
***
More information on BRAINIAC:

WEBSITE: https://linktr.ee/3ra1n1acFACEBOOK: https://www.facebook.com/3RA1N1AC
TWITTER: https://twitter.com/Brainiac_Music
More information on THE SERFS:

BANDCAMP: https://theserfsmusic.bandcamp.com/
INSTAGRAM: https://www.instagram.com/theserfs

More information on THE WOODWARD THEATER: http://www.woodwardtheater.com, news@woodwardtheater.com